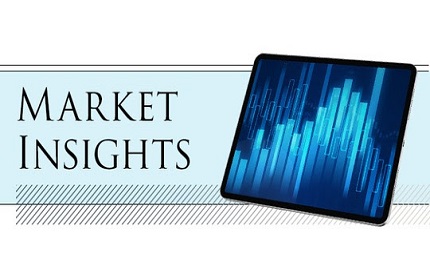 Stocks remained resilient last week amid mixed earnings reports, hawkish Fed-speak, and lingering recession fears, closing out the five trading days with small losses.
The Dow Jones Industrial Average slipped 0.23%, while the Standard & Poor's 500 lost 0.10%. The Nasdaq Composite index fell 0.42% for the week. The MSCI EAFE index, which tracks developed overseas stock markets, added 0.10%.1,2,3
​
​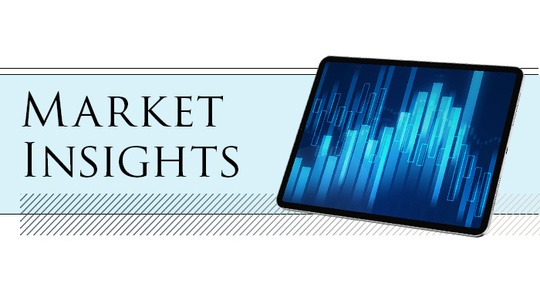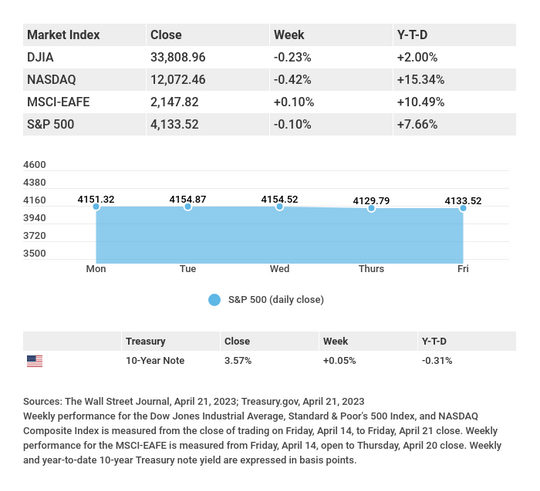 Stocks Hold Firm
Stocks traded most of last week around the flatline as investors grappled with several headwinds.
The first was disappointing earnings results, coupled with the absence of earnings guidance from some companies due to an uncertain economic climate. Weak economic data, including declines in housing and leading economic indicators, also weighed on investor sentiment. Finally, multiple Fed officials spoke last week, signaling that inflation remained too high and that further rate hikes may be likely.
Underneath the seemingly placid surface of the major market indices, there was substantial price action at the individual stock and sector level. Poor earnings results hit communication services stocks and regional banks, while margin pressures put pressure on auto stock valuations.
Housing Weakness
Two housing reports reflected ongoing fragility in the housing market and fed prevailing economic slowdown worries.
Sales of new homes fell 0.8% in March, dragged down by a 5.2% slide in new multi-family home construction. Sales of single-family homes were a bright spot, rising 2.7% to a three-month high, though that hopeful note was tempered by an 8.8% drop in new application permits–an indicator of future new home building.4
Existing home sales also suffered a month-over-month decline in March, falling 2.4%. Sales plummeted 22% from March 2022 levels as higher mortgage rates and tight inventories impacted affordability.5
This Week: Key Economic Data
Tuesday: Consumer Confidence. New Home Sales.
Wednesday: Durable Goods Orders.
Thursday: Gross Domestic Product (GDP). Jobless Claims.
Friday: Personal Income and Outlays. Consumer Sentiment.
Source: Econoday, April 21, 2023
The Econoday economic calendar lists upcoming U.S. economic data releases (including key economic indicators), Federal Reserve policy meetings, and speaking engagements of Federal Reserve officials. The content is developed from sources believed to be providing accurate information. The forecasts or forward-looking statements are based on assumptions and may not materialize. The forecasts also are subject to revision.
This Week: Companies Reporting Earnings
Monday: The CocaCola Company (KO).
Tuesday: Microsoft Corporation (MSFT), General Electric Company (GE), Verizon Communications, Inc. (VZ), Visa, Inc. (V), Alphabet, Inc. (GOOGL), General Motors Company (GM), McDonald's Corporation (MCD), Ameriprise Financial, Inc. (AMP), 3M Company (MMM), Texas Instruments, Inc. (TXN), United Parcel Service, Inc. (UPS), PepsiCo, Inc. (PEP), NextEra Energy, Inc. (NEE), Spotify Technology (SPOT), Kimberly-Clark Corporation (KMB).
Wednesday: The Boeing Company (BA), ServiceNow, Inc. (NOW), Thermo Fisher Scientific, Inc. (TMO), General Dynamics Corporation (GD), eBay, Inc. (EBAY), Boston Scientific Corporation (BSX), Norfolk Southern Corporation (NSC).
Thursday: Amazon.com, Inc. (AMZN), Intel Corporation (INTC), AbbVie, Inc. (ABBV), Mastercard, Inc. (MA), Bristol Myers Squibb Company (BMY), Caterpillar, Inc. (CAT), Merck & Co., Inc. (MRK), The Southern Company (SO), Eli Lilly and Company (LLY), Northrop Grumman Corporation (NOC), Comcast Corporation (CMCSA).
Friday: Exxon Mobil Corporation (XOM), Chevron Corporation (CVX), Charter Communications, Inc. (CHTR).
Source: Zacks, April 21, 2023

"It has always been easy to hate and destroy. To build and to cherish is much more difficult."
– Queen Elizabeth II
​
​

Tax Benefit and Credits: FAQs for Retirees
Lots of questions can come up about income taxes after retirement. Listed are answers to just a few common questions from retired taxpayers.
What types of income are taxable?
Some common types of taxable income include military retirement pay, all or part of pensions and some retirement accounts, unemployment compensation, gambling income, bonuses and awards for work, and alimony or prizes.
What types of income are non-taxable?
A few examples of non-taxable income are veteran's benefits and disability pay for specific military or government-related incidents, worker's compensation, and cash rebates from a dealer or manufacturer of an item you purchased.
Why is my pension taxed?
It might depend on how the money was put into the pension. For example, if the money was not taxed before going into the plan, it may be taxable. Conversely, if your contribution is from already-taxed dollars, that portion of the pension may not be taxed.
*This information is not intended to substitute for specific individualized tax advice. We suggest you discuss your specific tax issues with a qualified tax professional.
Tip adapted from IRS.gov6

Practicing Gratitude
Psychologists have defined gratitude as a positive emotional response to receiving a benefit from someone or something. In positive psychology, gratitude is the human way of acknowledging the good things in life. Thankfully, you can learn gratitude if it does not come innately.
There are benefits to practicing gratitude, especially in times of stress and uncertainty. Gratitude invites positive emotions that can have physical benefits through the immune or endocrine systems. Research shows that when we think about what we appreciate, the parasympathetic or calming part of the nervous system is triggered, which can have protective benefits for the body—including decreasing levels of the stress hormone cortisol and increasing oxytocin, the bonding hormone involved in relationships that make us feel good.
There are a few great ways to get started today and practice gratitude in your own life:
Write thank you notes
Keep a gratitude journal
Follow-up with family and friends
Give back to your family, friends, and community
Pay kindnesses forward
Tip adapted from Mindful.org7

It can be told, made, cracked, and played, yet it is only spoken. What is it?
Last week's riddle: Two fathers and two sons shopped for computers at their local big box retailer. Each bought a PC, yet they purchased only three PCs in total. How could this be?  Answer: The shoppers were a man, his son, and his grandson.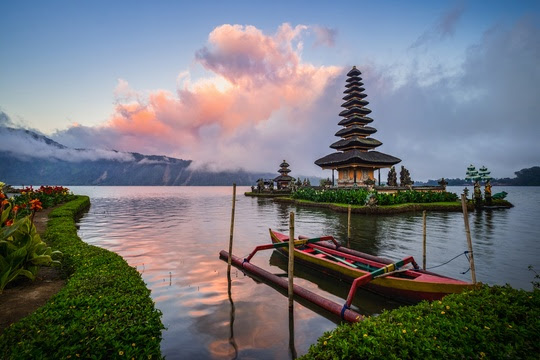 Pura Ulun Danu Bratan, Bali, Indonesia
Footnotes and Sources
1. The Wall Street Journal, April 21, 2023
2. The Wall Street Journal, April 21, 2023
3. The Wall Street Journal, April 21, 2023
4. Yahoo Finance, April 18, 2023
5. CNBC, April 20, 2023
6. IRS.gov, 2023
7. Mindful.org, February 7, 2023
Investing involves risks, and investment decisions should be based on your own goals, time horizon, and tolerance for risk. The return and principal value of investments will fluctuate as market conditions change. When sold, investments may be worth more or less than their original cost.

The forecasts or forward-looking statements are based on assumptions, may not materialize, and are subject to revision without notice.

The market indexes discussed are unmanaged, and generally, considered representative of their respective markets. Index performance is not indicative of the past performance of a particular investment. Indexes do not incur management fees, costs, and expenses. Individuals cannot directly invest in unmanaged indexes. Past performance does not guarantee future results.

The Dow Jones Industrial Average is an unmanaged index that is generally considered representative of large-capitalization companies on the U.S. stock market. Nasdaq Composite is an index of the common stocks and similar securities listed on the NASDAQ stock market and is considered a broad indicator of the performance of technology and growth companies. The MSCI EAFE Index was created by Morgan Stanley Capital International (MSCI) and serves as a benchmark of the performance of major international equity markets, as represented by 21 major MSCI indexes from Europe, Australia, and Southeast Asia. The S&P 500 Composite Index is an unmanaged group of securities that are considered to be representative of the stock market in general.

U.S. Treasury Notes are guaranteed by the federal government as to the timely payment of principal and interest. However, if you sell a Treasury Note prior to maturity, it may be worth more or less than the original price paid. Fixed income investments are subject to various risks including changes in interest rates, credit quality, inflation risk, market valuations, prepayments, corporate events, tax ramifications and other factors.

International investments carry additional risks, which include differences in financial reporting standards, currency exchange rates, political risks unique to a specific country, foreign taxes and regulations, and the potential for illiquid markets. These factors may result in greater share price volatility.

This content is developed from sources believed to be providing accurate information. The information in this material is not intended as tax or legal advice. Please consult legal or tax professionals for specific information regarding your individual situation. This material was developed and produced by FMG Suite to provide information on a topic that may be of interest. FMG is not affiliated with the named representative, financial professional, Registered Investment Advisor, Broker-Dealer, nor state- or SEC-registered investment advisory firm. The opinions expressed and material provided are for general information, and they should not be considered a solicitation for the purchase or sale of any security.