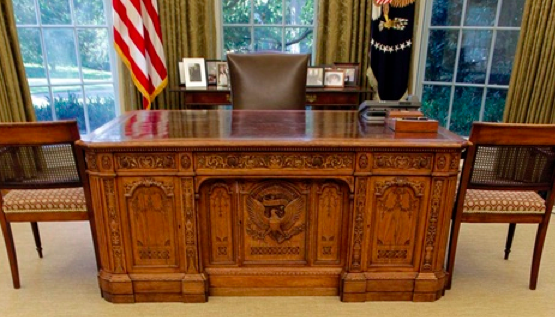 It was this month, 35 years ago, that a thirteen-year-old boy named Andy sent the following letter to President Reagan:
Dear Mr. President,
My name is Andy.
I am a seventh-grade student in South Carolina.
Today my mother declared my bedroom a disaster area. I would like to request federal funds to hire a crew to clean up my room. I am prepared to provide the initial funds if you will provide matching funds for this project.
I know you will be fair when you consider my request. I will be awaiting your reply.
Less than a month later, young Andy's patience was rewarded when Reagan actually wrote back. Here is what he said:
Dear Andy:
I'm sorry to be so late in answering your letter but, as you know, I've been in China and found your letter here upon my return.
Your application for disaster relief has been duly noted but I must point out one technical problem: the authority declaring the disaster is supposed to make the request. In this case, your mother.
May I make a suggestion? This Administration has sponsored a Private Sector Initiative Program, calling upon people to practice voluntarism in the solving of a number of local problems. Your situation appears to be a natural. I'm sure your mother was fully justified in proclaiming your room a disaster. Therefore, you are in an excellent position to launch another volunteer program to go along with the more than 3000 already underway in our nation. Congratulations.
Give my best regards to your mother.
Sincerely,
Ronald Reagan
While his letter was amusing, President Reagan made a point we could all do to remember. We all face challenges in life. Some are small, like a messy room. (Although, we all were once thirteen and most likely remember how insurmountable the task of cleaning our room seemed to be.) Some are large.
But in truth, most of the challenges we face are also opportunities. Opportunities to try, to volunteer, to organize, to lead, to change, to grow. And like Andy, we are in an excellent position to tackle these challenges. To launch our own initiatives.
To seize our opportunities.  Whenever we find ourselves in such a position, we remember President Reagan's letter and say to ourselves, "Congratulations!"
Have a great month!
Most Popular Financial Stories
EVs―The Next Big ThingAn Interesting EmailWe recently received an interesting email from a reader of our RFS website. Katie Griffin is a Senior Communications Specialist at EcoWatch.org, a group devoted to disseminating information on the environment to help reduce...
read more