Research Financial Strategies (RFS) is a private wealth management firm that was established in 1991 to provide fee based investment advice.  We are a Registered Investment Advisor (RIA) with the Securities Exchange Commission.  RFS specializes in providing financial advice using a proprietary investment methodology that leverages technical analysis to identify and protect our clients against stock market risk.
Currently Research Financial Strategies has over 400 Million under management serving clients in 45 states. Jack Reutemann, CEO & Founder, is well known nationally as a speaker and money management expert and is a frequent guest on CNBC, Fox News, CNN, and other local and national media.  In the financial services industry, Jack is highly regarded as the co-founder and co-instructor of "No More Pies" (www.nomorepies.com), a 2 day course on teaching technical analysis & risk management to other advisors worldwide.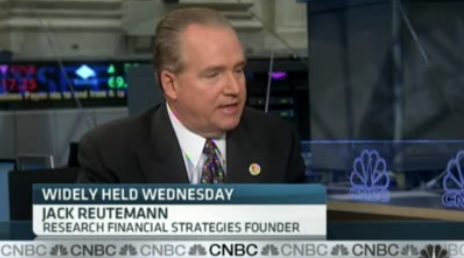 OUR MISSION IS TO CREATE AND PRESERVE CLIENT WEALTH
We use a proprietary investment methodology that leverages technical analysis to identify and protect against market risk.
Individuals & Families
Before any investments are made RFS will spend time
understanding your investment needs and educate you
on our investment process.
IRA Rollover
Non-Qualified Accounts
Corporations & Non-profits
As a Registered Investment Advisor, RFS manages the assets of corporations, family offices & non-profits. Here are a list of ways in which we can serve your organization:
Corporate Retirement Plan (401k & Profit Sharing)
Non-Profit & Association Retirement Plans (403B / 457)
Endowments (Corporate & Non-Profit)
Corporate Treasuries- Short & Long Term Cash
RFS will consult with your organization to understand its' needs and create a plan that meets your objectives. Ongoing monitoring and superior performance reporting to ensure the goals of your organization are being met through actively managing the assets within the plan.
Over 400 Million Under Management
The Markets It was not a good week for stocks. Last week, stock markets around the world lost value. In the United States, the Standard & Poor's 500 Index (S&P 500), Dow Jones Industrial Index (Dow), and NASDAQ all finished lower. Some pundits...
read more
Weekly Market Commentary The Markets The numbers are coming in. Publicly-traded companies report their earnings and sales numbers for the previous quarter in the current quarter. For example, fourth quarter's sales and earnings are reported during the first quarter of...
read more
For over 25 years, Research Financial Strategies has been serving families and businesses as their investment advisor. Let us put our money management expertise to work for you. Set up a consultation by either filling out our contact form
or by calling us at 301-294-7500.