First, I want to thank everyone for all the calls and emails. We are all doing great, and I hope all of you are safe and healthy. At the same time, I am humbled and embarrassed, for 99% of my industry now floats in a sea of red ink. But we are having our best year ever, THANKS to YOU!!! Holy Cow, who else can say that?  In the last 60 days we have brought in over $30 million of new Assets Under Management, all from referrals. Thank YOU, AGAIN!!!
Now for the details:  Here's the latest on our moves and strategy. Since the virus erupted and started to do major damage to the markets, we used 3x leveraged ETFs both to profit from declines (SPXS) and from advances (SPXL). According to our best indicators, we have emerged from the "crisis mode," which required us to be fast and furious with purchasing SPXS (to play a market decline) and SPXL (to play a market advance). These ETFs enabled us to make split-second moves.
Now we are back to what we call "best relative strength" sector and subsector investment selections. Sometime today the following trades will show in your account: we replaced SPXL with five, 18%, selections (the 18% allocation is relative to a 100% growth model, so you will have to adjust accordingly): VGT, XLG, XLY, XBI, IJK.  Additional details are provided below. Our goal is to avoid the really sick parts of the economy/stock market that may never return to January, 2020 levels, or, in the best case, in 3 to 5 years: autos, airlines, auto rentals, aerospace manufacturing, hotels, cruise lines, retail, restaurants, theme parks, etc. These are now the most suffering parts of our economy: most will never come back.
We have therefore had to surgically separate the stock market by purchasing sector and subsector winners and thus avoiding the losers. This approach is not 100% accurate: for example XLY is a top "RS", relative strength,  performer, but it has DISNEY in it. That's where it belongs, and we can't do anything about it. The mouse is struggling at best, on life support for at least another 18 months.
That's all for now.  As always, feel free to call me. We are here for you!!!
Jack  Reutemann
240 401 2355
Only read this if you like to understand the details or are a stock market nerd like me!
VGT, Analyst Report
VGT tracks a broad index of companies in the information technology sector which the company considers to be the following three areas; software, consulting, and hardware. As a result, this fund tracks some of the most crucial companies in the technology sector across a wide range of market cap levels. The fund focuses entirely on U.S. stocks, and is relatively top heavy; three securities make up 25% of the fund 54% of assets go to the top ten even though the fund holds over 425 securities in total. Investors should also note that this fund dedicates the majority of its assets to giant and large cap funds, meaning that it will be less volatile than some of the other products in the space that focus on relatively unproven companies and technologies. As a result, this fund will be more of a value play than one that presents strong growth opportunities. So while this is a decent fund for those looking to achieve broad exposure to the tech sector without the influence of semiconductors, most investors should look to broader fund which take into account all sectors of the technology industry instead for their portfolios.
XLG, Analyst Report
This ETF tracks the 50 largest securities, by market capitalization, in the Russell 3000 universe of U.S.-based equities. As a result, investors should think of this as a concentrated play on mega cap stocks in the American market. These securities are usually known as 'Blue Chips' and are some of the most famous and profitable companies in the country, including well known names such as ExxonMobil, Apple, IBM, and GE. The fund is probably one of the safest in the equity world as the companies on this list are very unlikely to go under unless there is an apocalyptic event in the economy. However, these securities are unlikely to grow very much either as they are already pretty large and have probably seen their quickest growing days in years past, but most do pay out solid dividends which should help to ease the pain of this realization. Overall, XLG is a decent choice for investors seeking broad mega cap exposure but most investors would probably be better served by investing in a broader fund that is a little more diversified.
XLY, Analyst Report
The ETF offers exposure to the consumer discretionary sector, making it an appealing option for investors looking to implement a sector rotation strategy or tilt exposure towards corners of the U.S. market that may perform well during a recovery. XLY offers impressive liquidity, cost efficiency, and depth of exposure, making it one of the best ETF options for playing the consumer discretionary sector.
XBI, Analyst Report
XBI is one of a handful of biotech ETFs available, offering exposure to a corner of the market that can perform well during periods of consolidation and is capable of big jumps in the event of major drug approvals. XBI focuses on a narrow sector of the health care sector, and as such is probably too precise for most investors seeking to construct a long-term portfolio. However, this ETF can be useful for those seeking to fine tune exposure or for those bullish on the sector over the long run. XBI focuses exclusively on American stocks, and primarily consists of mid cap and small cap securities. XBI's portfolio is somewhat limited, though the equal-weighted methodology of the underlying index ensures that assets are balanced across all components. That feature can be particularly important in the biotech space, where specific companies are capable of turning in big gains over short periods of time.
IJK, Analyst Report
This ETF offers exposure to mid cap stocks that exhibit growth characteristics, making IJK a potentially useful tool for investors looking to fine tune their domestic equity exposure or implement a tilt towards a specific investment style.
TQQQ, we continue to hold this position, as it is a very efficient way to own 3X the QQQ: 
Analyst Report
This ETF offers exposure to one of the world's most widely-followed equity benchmarks, the NASDAQ, and has become one of the most popular exchange-traded products. The significant average daily trading volumes reflect that QQQ is widely used as a trading vehicle, and less as a components of a balanced long-term strategy. Of course, this fund can certainly be useful as part of a buy-and-hold approach for investors looking to maintain a tilt towards the potentially volatile tech sector.
Most Popular Financial Stories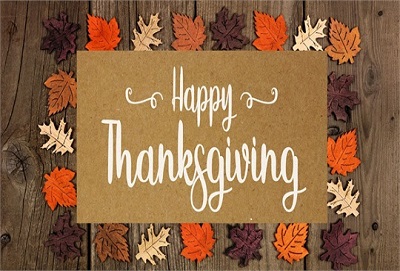 Thanksgiving is a time to appreciate what we value most, a time to cherish the many gifts we have, and the people that make life special. We can also be thankful that we...
read more
Most Popular Financial Stories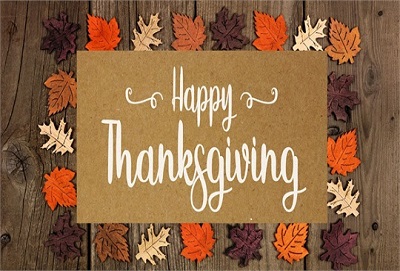 Thanksgiving is a time to appreciate what we value most, a time to cherish the many gifts we have, and the people that make life special. We can also be thankful that we...
read more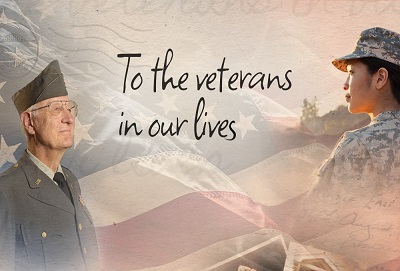 Join us in honoring Veterans Day and recognizing the deeply appreciated service of the U.S. military.
read more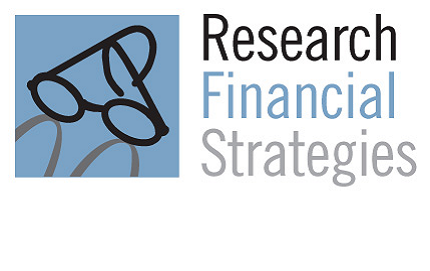 This is the most important article you will read this year.  It is the details behind what we wrote about in Tuesday's email.  China wants Taiwan.  Not to "reunite with the...
read more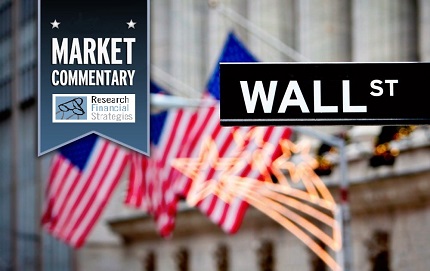 Yesterday the RFS investment committee made the tough decision to sell  your "short" positions, SQQQ and SPXS.  So far it is working.  You're probably wondering what has...
read more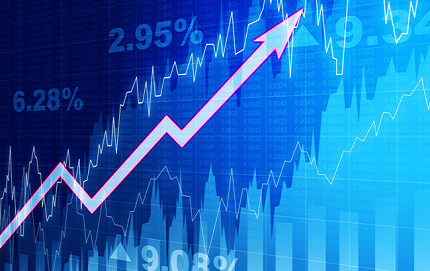 The Big Guys Move InOn September 13, 2022, the biggest of the big guys on Wall Street came out with a rather earth-shaking announcement. None other than Fidelity, Citadel...
read more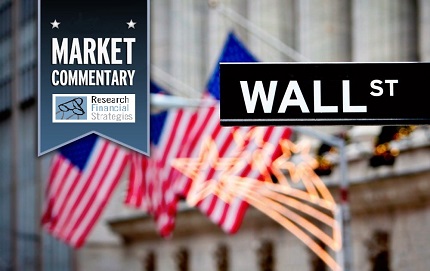 The market's having a trying month. Fortunately, we are attuned to the economic reports that are coming out daily and will safeguard your portfolios by adjusting...
read more
Investment advice offered through Research Financial Strategies, a registered investment advisor.
* This newsletter and commentary expressed should not be construed as investment advice.
* Government bonds and Treasury Bills are guaranteed by the U.S. government as to the timely payment of principal and interest and, if held to maturity, offer a fixed rate of return and fixed principal value.  However, the value of fund shares is not guaranteed and will fluctuate.
* Corporate bonds are considered higher risk than government bonds but normally offer a higher yield and are subject to market, interest rate and credit risk as well as additional risks based on the quality of issuer coupon rate, price, yield, maturity, and redemption features.
* The Standard & Poor's 500 (S&P 500) is an unmanaged group of securities considered to be representative of the stock market in general. You cannot invest directly in this index.
* All indexes referenced are unmanaged. The volatility of indexes could be materially different from that of a client's portfolio. Unmanaged index returns do not reflect fees, expenses, or sales charges. Index performance is not indicative of the performance of any investment. You cannot invest directly in an index.
* The Dow Jones Global ex-U.S. Index covers approximately 95% of the market capitalization of the 45 developed and emerging countries included in the Index.
* The 10-year Treasury Note represents debt owed by the United States Treasury to the public. Since the U.S. Government is seen as a risk-free borrower, investors use the 10-year Treasury Note as a benchmark for the long-term bond market.
* Gold represents the afternoon gold price as reported by the London Bullion Market Association. The gold price is set twice daily by the London Gold Fixing Company at 10:30 and 15:00 and is expressed in U.S. dollars per fine troy ounce.
* The Bloomberg Commodity Index is designed to be a highly liquid and diversified benchmark for the commodity futures market. The Index is composed of futures contracts on 19 physical commodities and was launched on July 14, 1998.
* The DJ Equity All REIT Total Return Index measures the total return performance of the equity subcategory of the Real Estate Investment Trust (REIT) industry as calculated by Dow Jones.
* The Dow Jones Industrial Average (DJIA), commonly known as "The Dow," is an index representing 30 stock of companies maintained and reviewed by the editors of The Wall Street Journal.
* The NASDAQ Composite is an unmanaged index of securities traded on the NASDAQ system.
* International investing involves special risks such as currency fluctuation and political instability and may not be suitable for all investors. These risks are often heightened for investments in emerging markets.
* Yahoo! Finance is the source for any reference to the performance of an index between two specific periods.
* Opinions expressed are subject to change without notice and are not intended as investment advice or to predict future performance.
* Economic forecasts set forth may not develop as predicted and there can be no guarantee that strategies promoted will be successful.
* Past performance does not guarantee future results. Investing involves risk, including loss of principal.
* The foregoing information has been obtained from sources considered to be reliable, but we do not guarantee it is accurate or complete.
* There is no guarantee a diversified portfolio will enhance overall returns or outperform a non-diversified portfolio. Diversification does not protect against market risk.
* Asset allocation does not ensure a profit or protect against a loss.
* Consult your financial professional before making any investment decision.
* To unsubscribe from the Weekly Market Commentary please reply to this e-mail with "Unsubscribe" in the subject.
Investment advice offered through Research Financial Strategies, a registered investment advisor.