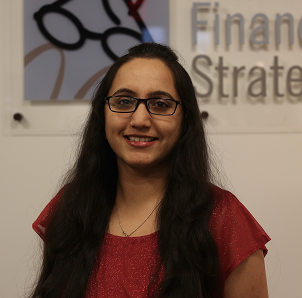 As Client Service Associate, Mamta is responsible to ensure our clients' accounts are handled with care and accuracy at Research Financial Strategies. In her primary role, she oversees Schwab PortfolioCenter, our database for portfolio management and reporting plus she is involved in a variety of other tasks that power the daily activities of RFS.
Mamta attended the University of Mumbai receiving a master's degree In Commerce and a minor in Accounts and Finance. Prior to joining Research Financial Strategies, she worked at Morgan Stanley Services as Operations Specialist in Cash Equity – Client Service Group and Trade Support Group, providing operational support to various clients, shareholders and other internal and external teams.
She grew up in Mumbai, India and now resides in Germantown, MD. In her free time, she enjoys listening to music, doing yoga, travelling, hiking and culinary adventures.