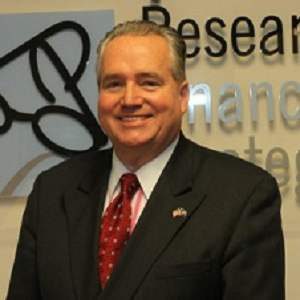 John F. Reutemann, Jr., CLU, CFP
Founder & CEO / Financial and Wealth Advisor
John "Jack" Reutemann Jr. is a trailblazer in the financial services industry. He's not only the founder and CEO of Research Financial Strategies, but he's also a pioneer in modern investment strategies and a nationally recognized expert whom clients and other financial advisors seek for advice.
With more than 40 years of experience as a registered representative, Jack has spent the last 25 years developing Research Financial Strategies into a multi-state Registered Investment Advisory organization. The firm is known for avoiding declines in the last four major stock market corrections, and it specializes in providing investment advice using a proprietary methodology that leverages technical analysis.
Jack is a frequent guest and expert contributor for CNBC, Fox News and other national media outlets. As co-founder and co-instructor of No More Pies, he helps educate financial advisors and stockbrokers on technical analysis and risk management. He was also an early advocate for the use of exchange-traded funds (ETFs) as a lower cost and more efficient substitute for mutual funds.
Jack is a native Washingtonian – he attended St. John's Military High School and earned his bachelor's degree in economics and finance from the University of Maryland. He takes an active role in his community by supporting many charitable causes. Jack and his wife Toni live in Potomac, Maryland, where they raised five children and are currently spoiling their grandchildren.