Investment Advisor
College Savings
How to Save for Your Child's College Education
College Planning
One of your savings goals might be to help your children, grandchildren, or other students you know pay for a college education. With tuition costs continuing to increase at rates greater than inflation,1 it's important to think strategically about college planning.
Be sure to max out your retirement accounts first, then prioritize and contribute to other savings goals.
Start saving early
If the cost of college continues to rise at its current rate, newborns will need in excess of $300,0001 in today's dollars to attend a four-year, in-state public university, and nearly twice that to attend a private school.
While this figure may seem high, remember that saving for college is like saving for retirement—by starting early, investing regularly, and contributing as much as you can, you give yourself the best chance of success.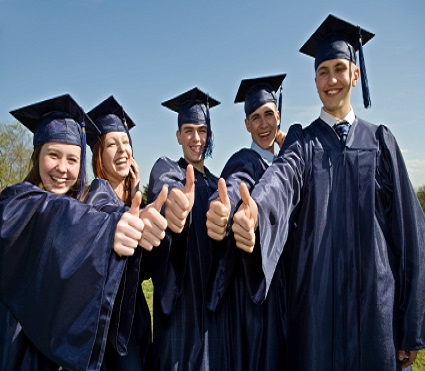 College Savings Plans
There are two types of tax-advantaged college savings plans designed to help you save for your grandchildren's college education: 529 plans and Education Savings Accounts (ESAs). These have many advantages over custodial, general brokerage, and savings accounts.
All 529 plans have an account owner and a beneficiary. To name a 529 plan beneficiary, you need their birthdate and social security number. But sometimes, expecting parents want to get a head start on college savings for their baby-to-be. If this is the case, we typically suggest opening the account and naming a parent as the beneficiary. Once the baby is born and has a social security number, you can change the beneficiary. 529 plan beneficiaries can be changed to any qualifying family member (mother, father, sister, brother, aunt, uncle, spouse, son or daughter) without tax consequences.
A Coverdell ESA (Education Savings Account) is a tax-advantaged account designed to help save for educational expenses. Similar to a Roth IRA, contributions are made to a Coverdell ESA on an after-tax basis, which means that you don't get a tax deduction for the money you deposit.  Currently, Coverdell ESAs offer tax-free investment growth when used to pay for qualified K-12 or higher education expenses. These accounts come with limitations – Individuals earning less than $110,000 (or $220,000 for married couples filing jointly) may contribute up to $2,000 per beneficiary per year, and only up until the beneficiary turns 18.
529 plan qualified expenses
Investments in 529 plans grow tax-free, and are not taxed when used to pay for qualified education expenses. This includes tuition, fees, books, supplies and equipment and (some) room and board paid to any eligible institution. The earnings portion of non-qualified 529 withdrawals are subject to income tax as well as a 10% penalty.
When it comes to 529 plans, parents just don't understand
It is not a big surprise that amassing a large sum of money for their children to attend college has become an important financial priority for parents, second only to retirement dreams.  Consistently rising tuition costs and record breaking student loan debt in the U.S. have made it almost impossible to achieve the American Dream without proper financial planning and a well thought out college savings plan.
On the bright side, many parents are actively saving.  A Schwab survey shows that nearly 60% of respondents have set up some form of college savings plan for their children, yet 60% are expecting to use household salary and wages to pay for their children's college expenses.  While many are using a 529 college savings plan, data suggests they are confused about how they work, and could be making costly mistakes.
Here is why: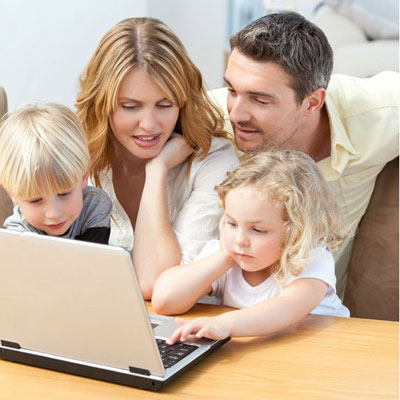 Parents underestimate college costs. It is common knowledge that college is expensive. But how many parents really know how much it is going to cost?  Not many, according to the survey. Some parents have an idea about how much to save each month, but many are clueless about what the sticker price will be when their kids enroll:
Your savings gap is might be much smaller than you think. According to Sallie Mae's How America Pays for College report, 35% of total college costs are covered by grants and scholarships. If your kids are still young, start by mapping out a savings strategy that will help you reach your goal.
They don't always take advantage of 529 state tax benefits. Perhaps one of the most unique features of a 529 plan is that in addition to federal tax-free investment growth, you may also qualify for an additional state tax benefit.
Today, many states offer residents a tax deduction or credit for 529 plan contributions. Most states require that you invest in your home state's plan to qualify, but some states offer tax benefits for residents who invest in any state's 529 plan.
Yet many parents aren't sure whether or not their state offers a 529 tax deduction or credit. You do not have to use your state's plan, but in some cases, it might be a smart idea.
They don't know that you can make investment changes. It's true that 529 plans offer limited investment flexibility relative to other savings vehicles like Coverdell ESAs or Roth IRAs, but you aren't locked into your choices. 529 plan investors can usually make a few investment changes within an account in any calendar year. Also, you can direct any new 529 plan contributions to a new investment option, just as long as you keep your original investments in the same place. Some parents think you are stuck with your initial investment selections throughout the life of your plan.
They're afraid of saving too much. Many parents assume that 529 plans have a "use it or lose it" rule. For some, it's a valid concern, especially if you think there's a chance your child a) won't go to college or b) will get a scholarship to cover most of the costs. But you can rest assured, no matter what happens you will never lose all of your 529 plan savings. If you take a non-qualified withdrawal, you will pay income tax and a 10% penalty – but only on the earnings portion of the distribution. If your child decides to forgo higher education, you can always change the beneficiary on the account to another qualifying family member who is planning to go to college or private K-12 school (as of January 1, 2018, families can use 529 plans to pay for tuition expenses at private elementary and high schools). If your child gets a scholarship, you can take a non-qualified distribution up to the amount of the award without incurring a penalty.
They think if they have a 529 plan, they won't get financial aid. Some parents surveyed believe having a college fund will hurt financial aid eligibility, which isn't always true. Around the first $20,000-$30,000 (depending on the parents' age) of parent savings, no matter what type of account, will fall under the asset protection allowance and won't be counted in the Expected Family Contribution (EFC) calculation.
If you're planning to save more than the exemption, know that 529 plans owned by a parent or dependent student receive "favorable" treatment on the FAFSA. Here's what that means:
If you have a 529 plan worth $10,000, only a maximum of $564 would be added to the EFC. That's because 529 savings are considered parental assets, which are counted at no more than 5.64%, after certain allowances. Normally, 20% of the value of a student's assets are considered funds available to pay for college.
Qualified 529 plan withdrawals are excluded from federal income tax and do not have to be reported as income on the FAFSA, as long as a parent or dependent student is the account owner. Other student income, including withdrawals from grandparent-owned 529 plans, will be assessed at 50%.
If you're in the market for a new 529 plan, make sure you do your research to find the best option for your family. Research Financial Strategies has the experience to help guide you to college saving success. We can get you started the right way with a college savings plan that will work on your budget.
Ready to Make a Change?
With an "education first" approach, Research Financial Strategies ensures that our clients understand how their money is being invested, and we guide the development of financial plans that help them achieve their goals for personal wealth and retirement security.
Address
2273 Research Blvd, Suite 101
Rockville, MD 20850