To some people, the practice of exchanging valentines is great for children in elementary school, but it's hardly something for adults. Right?
Well, one of the toughest, most resilient men you'll ever meet doesn't think that valentines are silly. And he should know – after all, he just received over 20,000 of them.1
The Oldest Marine
Major Bill White is a 104-year-old veteran of World War II, and perhaps the oldest Marine alive.1   He's a Purple Heart recipient who fought at Iwo Jima, and later served in the Korean War as well.  These days, Major White lives in an assisted care facility in California and spends much of his time collecting memorabilia of the incredible life he has lived.
But as he looked over his collection, he decided there was something missing.  Something he dearly wanted to add.
He wanted a valentine.
So, another facility resident put a call out on social media.  Would anyone like to send this hero a card for Valentine's Day?
Operation Valentine had begun.
Within days, the responses started pouring in.  Blankets, quilts, candy, and of course, cards. Many were homemade, with simple, heartfelt messages.  Some thanked Major White for his service.  Others described how their family members had served in the military, and why it meant the world to show their love for someone similar. Some cards came from the elderly; others were sent by children.  At first, his facility hoped for a few thousand cards.  They were blown away when they received tens of thousands.
Major White intends to save every single one.
"I'll save every one of them…and they'll be a personal part of my history," he explains.2
When you look past the flower bouquets, candy hearts, and boxes of chocolate, I think this is what Valentine's Day is really all about.  It's a chance to tell someone, anyone, that they are loved, needed, and valued.  And while it's true that we have 364 other days to do that, we all know busy life gets.  How demanding the world can be.  We all know how easy it is to let time go by.
So, sometimes, it's good to have a day on the calendar to remind ourselves to send someone a valentine.  It could be a spouse or partner.  It could be a neighbor, teacher, or a local policeman. Or it could be the nearest 104-year-old Marine you can find. Because when you think about it, what is a valentine, really?  It's more than a heart cut out of construction paper.  It's more than a card in an envelope.
A valentine is love.
As for Major Bill White, he remains as tough as ever. He still wears the same uniform he's had for over 60 years, and in his mind, he's never stopped serving.
"I've been a Marine for 85 years now," he says.  "So, if they feel like it, they could call me back on active duty anytime.  I'm still on the list."1
On behalf of everyone at Research Financial Strategies, we hope you have a wonderful Valentine's Day!
P.S.  If you want to send Major White a valentine, you can address it to:
Operation Valentine
ATTN: Hold for Maj Bill White, USMC (Ret) The Oaks at Inglewood
6725 Inglewood Ave.
Stockton, CA 95207
Most Popular Financial Stories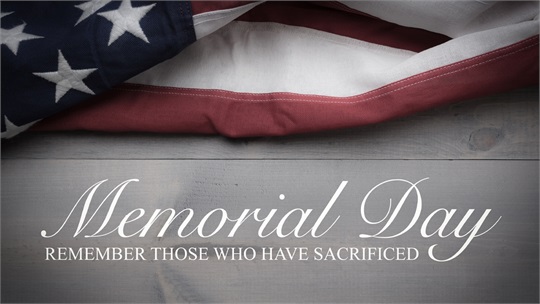 Memorial Day is a time for Americans to honor and remember those who lost their lives while serving in the armed forces. Veterans will think back on the men and women who...
read more