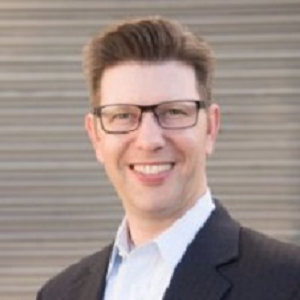 Financial & Wealth Advisor
James "Jim" Musgrave, a Wealth Advisor with over 17 years of experience in the financial industry, specializes in retirement planning, money management, insurance and 401(k) plans. Affiliated with Research Financial Strategies, an independent Registered Investment Advisor, Jim makes recommendations in the best interest of his clients and does not receive any financial incentives to sell any particular investment or insurance product.
Jim Musgrave is passionate about financial education and is the DC regional president of the Society for Financial Awareness (SOFA), whose mission is to eliminate financial illiteracy one community at a time. Over the years, individuals, families, state and federal employees and business owners have benefited from his experience and have applied valuable information that they learned at his financial workshops. Jim applies his comprehensive and tactical approach to retirement and investment planning when providing advice and direction on:
• Investment strategies that provide growth, income, safety, liquidity and tax advantages
• Protecting and preserving hard-earned assets
• Ensuring fi nancial independence throughout retirement
• Being properly insured and receiving the most benefit for premium dollars
• Creating opportunities for estate and income tax reduction
A graduate of the University of Alabama, Jim Musgrave also earned his Chartered Retirement Planning Counselor designation, which denotes expertise in retirement planning, asset management and investment strategies, taxes, estate planning, retirement plan distributions, planning for incapacity, disability and long-term care, employer-sponsored plans, and deferred compensation.
In addition to helping his clients meet their financial goals, Jim and his wife Lara enjoy autocross racing, spending time with family, outdoor activities, gardening, skiing, and swing dancing.
Professional Credentials:
• Chartered Retirement Planning Counselorsm
• Securities, Life and Health Licensed in MD, DC, VA, PA, AL, FL, TX & WA
• Speaker on Investment and Retirement Issues
• University of Alabama Graduate 1990: Major in Communications, Minor in Business
Community Involvement:
• The Society For Financial Awareness – DC Regional Chapter President
• Corporate Volunteer Council of Montgomery County
• Silver Spring Chamber of Commerce Member
• Supporter of Shepherd's Table
Visit www.JimMusgrave.com to view upcoming seminar dates and learn more about his services.
Jim Musgrave  Financial Planner James Musgrave Retirement Advsior Musgrave Wealth Advisor Jim Musgrave